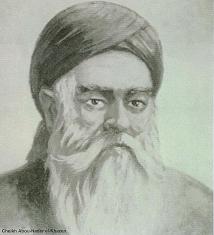 Abou Nader el Khazen
The Maan and the Khazen (Part1)
Fakhreddine The Great
When the situation in Chouf went back to normal, Sitt Nassab left Balloune for her brother's (Prince Seifeddine al-Tannoukhi) residence in Abey. When the children passed the minor age, which was 14 at the time, their uncle gave them the Chouf province and the elder brother later on became Emir Fakhreddine the second. The latter, in recognition of Ibrahim Bin Chidiac Sarkis el Khazen's work, asked him to join the palace and appointed him as his close advisor and gave him the "Mokaddam" title.
In 1600, "Mokaddam" Khazen died leaving behind four children, with the elder son being Khazen who was later on known as Abou-Nader el Khazen and is one of the great founding fathers of the Khazen family. In fact, he was highly trusted by Emir Fakhreddine who named him "Moudabber" following the death of his father and in appreciation of his noble qualities, wisdom, modesty and competence. According to Ristelhueber, the religious tolerance that was attributed to Emir Fakhreddine was the direct influence of Abou Nader el Khazen as Abou Nader helped the Emir build a bridge between the Maronites and the Druzes and strengthened the collaboration between the two communities.
Fakhreddine's Exil
Fakhreddine's ascension to power was quite remarkable but despite being enjoying a great popularity, he still held grudges against the Ottomans who assassinated his father and wanted to seek revenge despite being advised not to by his mother Sitt Nassab and his counselor el Khazen. For that, he stroke a secret accord in 1608 with Ferdinand the first, Duke of Tuscani, whereas the Tuscan float would come to bring out the Ottomans but the British unveiled the plan and the Ottoman army led by Ahmed Hafez, Pacha of Damas, repelled them forcing Fakhreddine to go into exile. His son was proclaimed Grand Emir of Lebanon and Abou Nader stayed in Lebanon as the new Emir's counselor.
Few years later, and after Hafez Pasha was replaced by Mhammad Pacha, a friend of the Maans, Emir Fakhreddine made his was back in 1617 as part of a deal that his mother arranged and that required that he gives away some of his strongholds such as the Chateau de Beaufort.